Graffiti or Paint Removal and all aspects of Stone and Brick Cleaning
Managed Graffiti & Paint Removal Programme: Fixed prices for graffiti/paint removal, and continued removal eg Business Parks, Leisure Centres, Schools, Private/Public Property etc. 24 Hour hotline for offensive/racist graffiti.
Stone & Brick Cleaning
High Level Cleaning
Spray Paint Removal
Protective Coatings
Hard Surface Cleaning
Patio & Driveway Cleaning
Graffiti Removal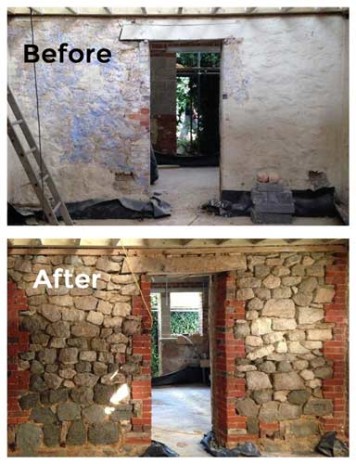 Methods & Products
Non-acidic
We use an effective, safe alternative to acidic compounds for cleaning brick, tile and concrete surfaces. It rids new masonry construction of excess mortar, dirt and other common job site soiling and is ideal for projects where traditional acidic cleaners are not permitted.  The non fuming product contains no hydrochloric or other traditional inorganic acids and is safe for use on and around most metal surfaces, indoors or out.  It is up to 70% more effective than citric and glycolic acids, and 50% more effective than phosphoric acid.
Detergent
We sometimes use a detergent which is a general purpose, concentrated acidic cleaner for brick, tile and concrete surfaces, it dissolves mortar smears and construction dirt quickly, leaving masonry clean and uniform with no acidic burning or streaking.